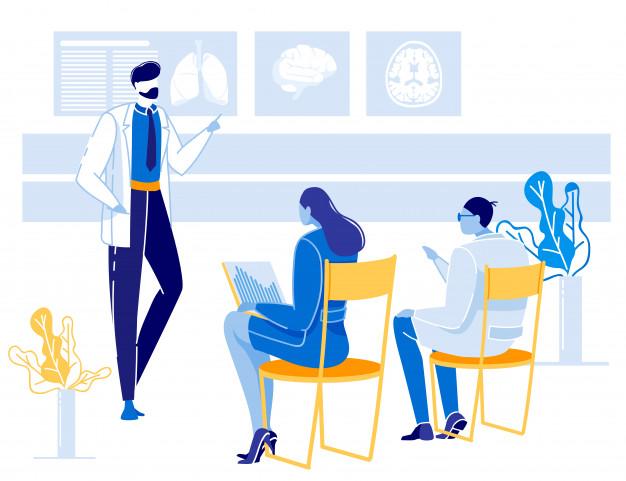 Clinical decision support systems (CDSS) have become one of the most important tools for healthcare providers. They have become an essential tool for providers because aside from the large amount of data that is generated every day, organizations are responsible for delivering value-based care.
In the midst of the fast modernization of healthcare systems, providers need to prioritize 3 things: lessen clinical variation and duplicate tests, patient safety, and hospital readmissions. To achieve this goal, the huge volume of data that is being collected day by day must be properly processed to harness hidden insights.
To process huge amounts of data, there are health information technologies that are designed to facilitate and improve clinical decision-making. Clinicians are facing information overload every day; they need a platform that integrates evidence-based knowledge into the delivery of care. Clinical Decision Support (CDS) applications can be used as a part of a hospital system's EHR, but there are also stand along CDS systems used in different hospital systems.
What do we mean when we say clinical decision support (CDS)
Clinical decision support refers to any tool used to provide healthcare organizations with filtered or targeted data so it can be used to provide patients with more informed clinical decisions. CDS tools are developed to improve the care given to patients, avoid errors in medical errors, and train care team staff to be more efficient.
CDS is a modern component of health IT. To be able to generate and present useful data to clinicians, the CDS tool needs quantifiable biomedical knowledge, person-specific data, and AI and machine learning capability. The data should be processed and presented in the same manner as the current workflow to allow the hospital staff, nurses, and physicians to quickly make an informed decision and take appropriate actions.
5 Reasons Why You Need CDSS
Faster Processing of Data
Clinical decision support system software is designed to help filter through a huge volume of digital data in the fastest way possible. This will pave the way to the faster delivery of care. Providers will also be able to easily access available information so that they can catch potential problems, like anomalous medical interactions.
Less Medical Decision Errors
Diagnosis errors can now be lessened, thanks to CDSS. To streamline workflows within the hospital system, the clinical decision support software can be integrated into the hospital's existing EHR.
Doctors can now access all the data about their patients, thus, giving a more accurate diagnosis. Most errors in diagnosis are results of the lack of data about the patient. With enough data in their hands, doctors can decide more confidently about the treatments that their patients need.
Automated Workflow within the Hospital's System
With the advent of CDS tools, hospital staff can now work more efficiently. Instead of maintaining paper records, the staff will only need to enter the data into the system.
More CDS tools are being developed like online registrations, online payments, online setting of clinic appointments, and a lot more. A big burden has been lifted off the shoulders of hospital staff, clinicians, physicians, and nurses, thanks to clinical decision support systems.
Better Quality of Care
Clinical decision support systems help healthcare workers give their patients the best care possible. Because data is accessible, they know what their patients need.
Some CDS tools are programmed to alert caregivers when it is time to give the patients medicines. There are also some practices using "return to clinic" reminders that are available in their EHRs to remind the staff at the front desk to call the patients who are scheduled for routine laboratory tests and upcoming doctor appointments. Patients will also be reminded of their pre-visit preparations like fasting and other laboratory works.
Patient and Provider Satisfaction
CDSS delivers accurate information to the correct staff, in the proper channel at the right points of workflows. This enhances the delivery of health care to patients. As a result, patients go home with a smile on their faces because of the efficient service and quality of the care delivery.
Providers are also very thankful for the emergence of CDSS. It has given healthcare organizations a big help in the automation of the processes inside the organization.
Common Pitfalls of Clinical Decision Support Systems
Like any other automated tool, there are some challenges that organizations face as they use CDSS. Due to the alert that is automatically sent through the CDS tools, users experience alert fatigue and clinical burnout. These are the common issues of a poorly implemented CDS. It overwhelms the users with unnecessary information or frustrating freezes within the workflow, which may require some extra clicks to troubleshoot.
Alert and alarm fatigue have made it to the list of health IT hazards and patient safety. CDS users may become desensitized to alerts when they are faced with too many unnecessary popups and alerts.
However, these problems can be solved by the proper implementation. These pitfalls definitely outweigh the benefits that CDSS brings to healthcare organizations.
Also read about:
Make Your Travelling Better By Hiring Luxury Transportation Austin
Healthy Customized Packaging For Food Industry to Enhance Experience For Customer
Why Canadians are using online platforms to avoid doctors appointments