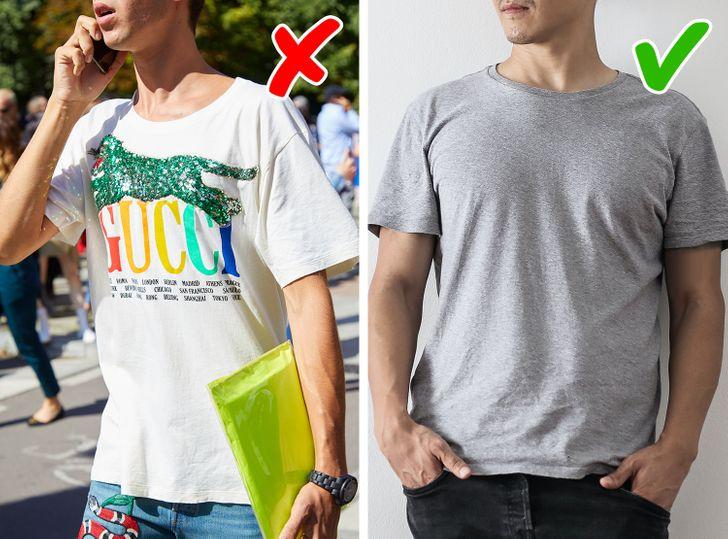 We live in a world where people judge you based on how you look. This should not be the criteria, but this is the truth, and we have to accept it. In this battle of looking better than others, we try to do some extra with ourselves, and most of the time, we end up looking not so good. This is not a stereotype statement, but men tend to make this mistake more often. We are here to make sure that you don't fall into the trap of looking good and end up not achieving your goals. Take a look at the mistakes that you should try to avoid.
Dress according to the event
Well, a lot of people, to impress others, go beyond what their pockets allow. Firstly, you should never do this, and even if you are doing this, you must purchase those things that suit your personality, in what you are comfortable with, and most importantly, what suits the event. You can't wear an expensive GUCCI leather jacket on a marriage or a fine Blackberry tuxedo on a casual date. It can highlight that you can afford expensive clothes but also that how stupid you are. Speaking of expensive clothes, you can buy them at an affordable price on Black Friday 2021 Sales.
Your Shoes Say A Lot
According to the surveys of many fashion magazines, one of the first things that women notice in men is their shoes. So, gentlemen, your shoes must be neat and clean. Also, what has been observed in men's case is that they wear sports shoes for their most of the daily outings. Men must understand the difference between sneakers, loafers, and sports shoes. Also, if you are sporting a belt on your waist, you must match the belt's color with your shoes.
Grow Beard Wrongly
For the past few years, there is a trend among men worldwide to grow a beard. Moreover, in some parts of the world, men must grow a beard. The point is that if you are sporting a beard, then it should enhance your look and not make you look ugly. So, the best way to maintain a good beard is to trim it regularly to sharpen your face; otherwise, the facial hair grows unevenly and makes you look untidy and unhygienic.
A Big No For Facial Tattoo
The human body is one of its kind, and hence there are so many areas that where we can demonstrate the art on our bodies. But there are some people that ink tattoos on their faces. Tattoos on the face may look cool for a while, but it is not good over a period. For instance, you may get rejected for some job because of your facial tattoos.
Being Rude
Last but not least, a man should not be rude to anyone, especially the less fortunate folks. You may wear the most expensive clothes and sport the most luxurious accessories, but their value will go in vain if your attitude is not good with your juniors at the workplace or in general social strata. Women like those men who have a high temper and are kind to people irrespective of their social strata.
Also read about:
How ClickFunnels is Changing the Online Marketing World
What Are The Top Reasons To Install Smart Devices At Home
Seamless Steel Pipe vs Ordinary Steel Pipe