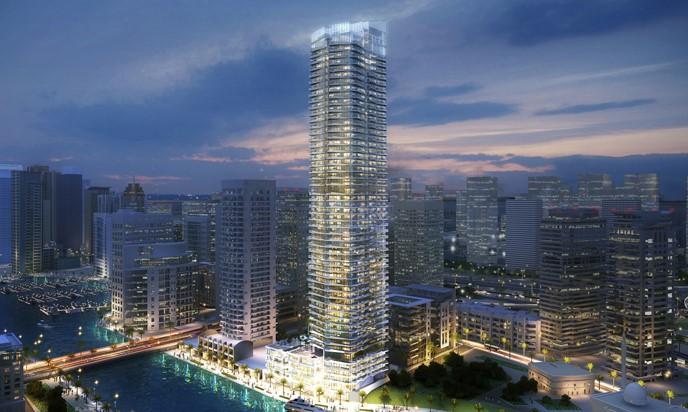 It will be an understatement to say that buyers are spoilt for choices when it comes to buying a property in Dubai. From waterfront apartments to luxury penthouses and villas, one has a lot of options at their disposal. While the budget is the primary factor that impacts one's decision of buying a property in Dubai, numerous other factors come into play. Having said that, each type of residential has its own set of perks and shortcomings associated with it.
In Dubai, villas and apartments are frontrunners if we talk about being buyers' favorite. Property buyers are often confused when it comes to making a selection among them. In this post, we have discussed both these options, along with their pros and cons, in detail.
This will help you to make an informed decision that is going to prove beneficial for you in the years to come. After all, it's not every day you're going to buy a property in Dubai unless of course, you are a seasoned real estate investor.
Villas
Villas are standalone homes usually surrounded by green spaces. They cover a large area as compared to other residential properties and are favored by bigger families.
Pros of Selecting a Villa:
A Luxurious Lifestyle
Lavishness and luxury – these words clearly define the villa lifestyle. These large living spaces have enriching façade and classy interiors. The look of a villa, however, depends on its design and theme. Nevertheless, in Dubai, most villas have an inspiring look that will compel you to wonder what's inside.
Authority over Amenities
Villas come with a host of amenities. And the best part is that they don't have to share these amenities with other residents – as is the case with those living in apartments. Be it a swimming pool or the BBQ deck, they have it all to themselves. Furthermore, there's plenty of space available for them to create an in-home gymnasium or a rooftop deck.
Spacious Rooms
As villas cover a large area, their rooms are spacious as well. So, villa residents do not have to worry about living in congested spaces.
Cons of Selecting a Villa:
Expensive
Not everyone can afford a villa in Dubai. Needless to say, villas are expensive housing units. It is due to numerous factors that include the area covered, sole authority over amenities, and the ultra-exclusive lifestyle they offer.
Maintenance Issues
The more area a property covers, the bigger maintenance issues it has. Thus, villa owners have to take care of a lot of maintenance issues, which can prove to be a hassle at times.
Apartments
Apartments are part of residential buildings where residents are available with a host of amenities that are to be jointly used. These units are available in different sizes and layouts, catering to the needs of both singles, couples, small and big families.
Pros of Selecting an Apartment
Comparatively Inexpensive
As compared to villas, apartments are comparatively inexpensive. However, the price of these units is majorly dependent on the project they are nestled in. Furthermore, the location also matters a lot when it comes to determining its price.
A Wide Range of Options
Those seeking apartments in Dubai have a lot of options to pick from, both in the primary and secondary markets. The launch of various new residential projects allows buyers to find apartments at affordable rates.
Latest Amenities
Most of the apartment buildings in Dubai come laced with state-of-the-art amenities, including infinity pools, gymnasiums, BBQ deck, etc. However, as stated above, residents have to share these amenities with other inhabitants of the building.
Security
Apartments offer a communal lifestyle. Therefore, they are more secure. Furthermore, most apartment buildings are protected using advanced security measures.
Cons of Selecting an Apartment
Privacy Concerns
Apartments have a major privacy concern as there are multiple units on the same floor. So, if you want to live a rather secluded, private lifestyle, opt for a separate dwelling like a villa or townhouse.
Limited Space
Another drawback of living in apartments is that residents have limited space to themselves. Of course, there are 3-Bedroom units available. But sometimes, they aren't enough to fulfill the need of a family. Furthermore, some people also like having open spaces around their property, which is not a possibility with apartments.
A Final Word
To sum it up, it all comes down to your personal preferences. However, no matter what your choice is, make sure it is located in a prime location. Pick a location that offers enhanced connectivity to other parts of Dubai while ensuring proximity to various amenities and facilities.
Dubai Marina is one such community in the emirate that checks all these boxes. It is home to some of the best residential projects, including Stella Maris Dubai, that promise an ultra-exclusive lifestyle.
Also read about:
Advantages and disadvantages of Run Flats
The Next Big Thing in Web Development in 2021
Top 5 best laptops under 30000 INR