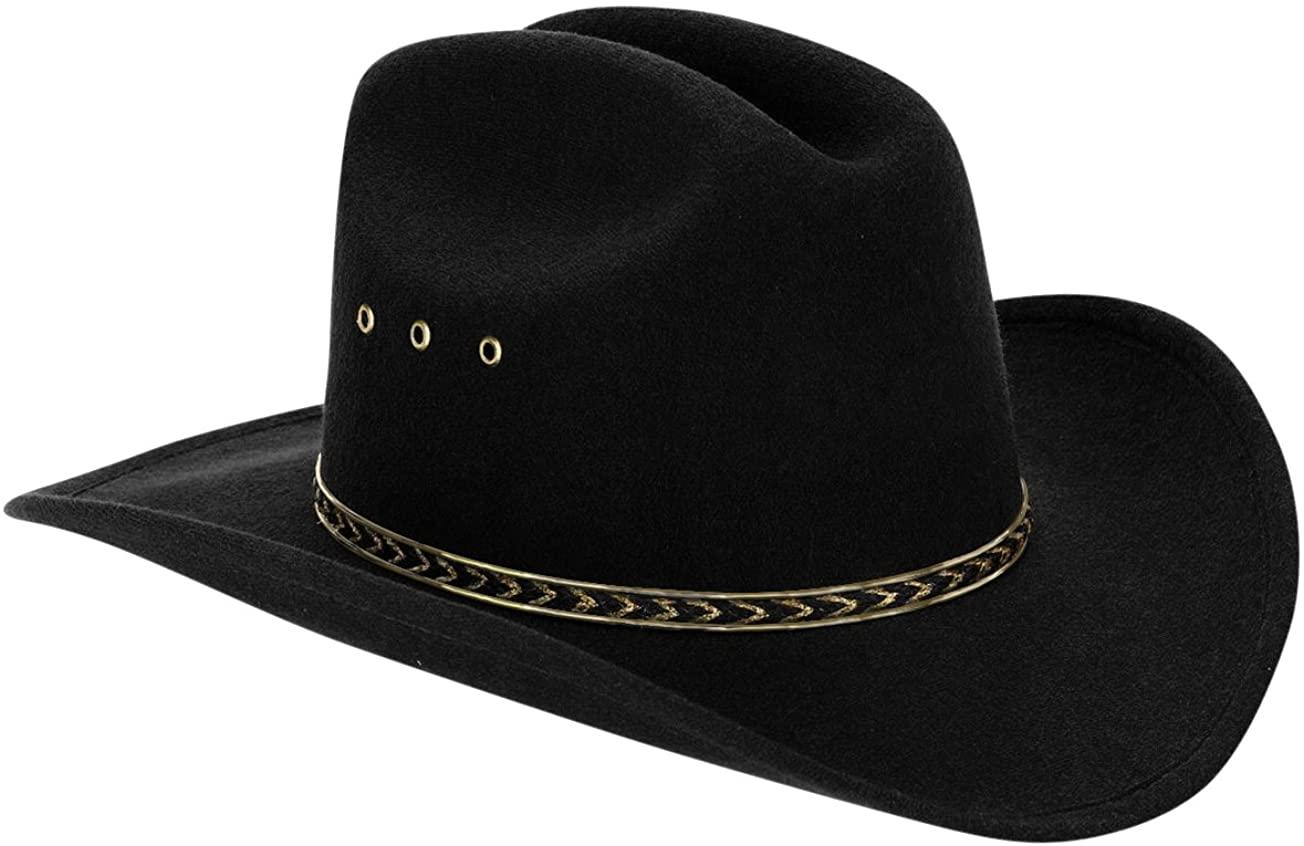 It seemed for a very long time that hats had gone out of fashion. The most you'd see of them would be in an old Indiana Jones film or one of Martin Scorcese's mafia projects. But for the most part, hats, which were one of the classiest male accessories ever, seemed to have died out before the turn of the century. But have they really? With greater fluidity and freedom in everyday fashion, we are seeing a revival of many kinds of older styles mixed in with contemporary ones. So if you choose to wear a fedora with men's khaki pants and a white tee-shirt, you wouldn't look out of place in 2021.
However, wearing hats is almost a lost art form in the modern fashion landscape. If not done right, you could end up looking like an extra from a period film instead of the fashionable gentleman that you really are. To prevent that from happening, this blog explores 5 hat trends that are coming back strong this year. You should be able to mix and match them with various outfits, for a dapper yet comfortable look. Read on for more.
The Infamous Panama Hat
When one thinks of Panama, offshore accounts and beaches come to mind. But one of the most impactful things to come out of Panama is its namesake hat. The Panama hat is a timeless accessory. Wearing one makes you look wealthy, well-traveled, edgy, and on-point, all at the same time. The best and safest way to pick a Panama hat is to choose a light tropical color. The hat is the perfect accessory for weddings, dinners, or even parties that involve boats and beaches.
The Casual Baseball Cap
You may think that the Panama hat isn't for you. And that is fine. Certain hats may not suit every type of face or head shape. But there is one that comes as close as any that can ever come. And that is the classic American baseball cap. You've probably owned several throughout your life. But modern ones use better materials and techniques to make them comfortable to wear. The newer ones do a great job of managing sweat and air. The baseball cap is the perfect casual accessory for nearly every season, and it doesn't hurt that they have a rich cultural history attached to them.
The Laid-Back Trucker Hat
The trucker hat is a slightly blockier and sturdier version of your average baseball cap. Once made famous by the truckers that keep products moving all over the country, they have since expanded. The working man is not just a social class anymore, but an icon that everyone aspires to. Therefore, it is not a big surprise that trucker hats are becoming increasingly common, even among younger urban populations. Many edgier brands feature tongue-in-cheek trucker quotes and images sewn onto one of the panels.
The Classic Fedora
Admit it, we've all wanted to be like Dr. Henry Jones at some point. For the younger ones among you, that's the famous adventurer/archeologist/college professor also known as Indiana Jones played by Harrison Ford. The Indiana Jones of the Crystal Skull, the bullwhip, and the brash attitude. Everyone loved Indy and his heroics, and part of the reason he is still a favorite is because of his on-screen appearance. The fedora played such a huge part in doing that that you may still receive compliments along the lines of the famous franchise. Regardless, the right fedora will make you look like a modern-day adventurer with a great sense of style.
The Roguish Beanie
The beanie is a seemingly simple article of clothing, but it is actually a great accessory for any male wardrobe. Beanies are comfortable, warm, and they add a bit of boyish charm to your overall outfit. You can choose between dark beanies such as black or navy blue, as well as lighter colors like white or grey. The beanie should ideally settle comfortably just above your ears, with a bit of room at the back to accentuate your face.
Of course, hats are bound to draw attention to your face, so you should be careful to choose one that complements your facial structure and features. But more importantly, you should work even harder at grooming than you already do. That includes keeping your beard neatly trimmed and waxed, and your eyebrows in shape. If you've got other accessories, such as piercings on your ears, nose, lips, or other parts of your face, use them to your advantage. They should add to the overall mystique certain hats are bound to lend to your outfit.
Also read about:
Cutest Womens Dress for Your Daytime Parties
7 Tricks to Generate Your E commerce Sales from Instagram
Uber Clone The Best Investment Plan For 2021