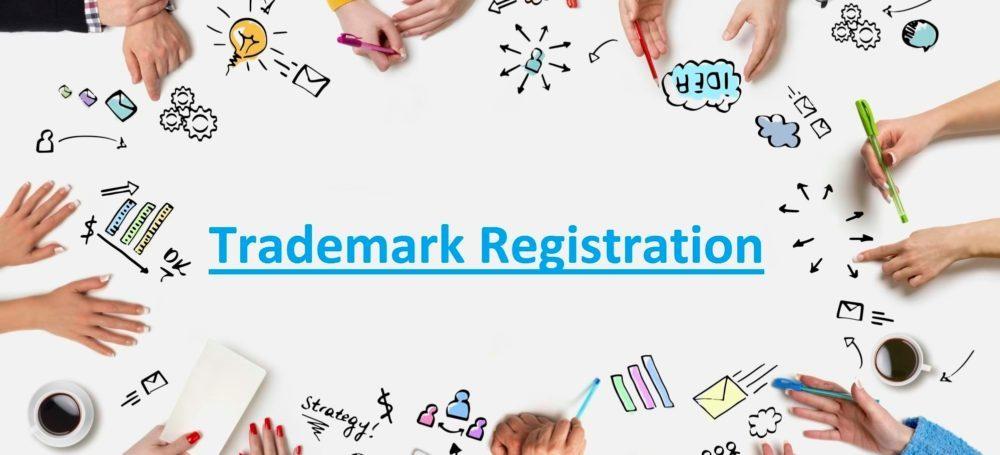 E-commerce companies have been gaining prominence in India for a while now, leading to them mushrooming all over the country. Lots of companies with unique ideas have moved their business online, and engage in transactions over the internet. Due to a large number of websites online, businesses now find it hard to stand apart from their competition. This is where having a unique brand identity becomes integral to success. Trademark registration is one of the most vital components of having a unique brand identity. So, in this article, we will take an in-depth look at how crucial trademark registration is for e-commerce companies, and how to obtain one.
What is a trademark registration?
Any unique symbol, words, or logo that help customers identify a business or any product it creates is referred to as a trademark. The process by which companies legally validate their trademark is called trademark registration. Without completing this process, trademarks will not enjoy legal protection making them liable for copyright infringement. However, once registered, a trademark belongs exclusively to the applicant, ensuing no other business can copy or use them for themselves. Hence, it is relatively easy to see why trademark registration is an integral part of maintaining ones' brand identity and loyalty.
Is Trademark Registration compulsory for E-Commerce companies?
In short, the answer is no since e-commerce companies are legally mandated to register trademarks. However, they must do so to protect their best interests. All e-commerce companies will have to trademark some aspect of their website to ensure they remain unique when compared to their competitors. Without such registration, other companies and websites will be able to copy your brand identity by mimicking your logo, name, or even domain name. Hence, all e-commerce companies must prevent such copycats by registering their trademark and maintaining their uniqueness.
What are the different symbols of Trademarks?
E-commerce companies can indicate that they enjoy copyright and trademark protection by using the following symbols;
™ – Indicates that the company has filed for a trademark, but has not gotten one approved yet
® – Indicates a registered trademark that enjoys complete and comprehensive legal protection
℠ – A less popular option that indicates the sale of services, and is known as a service mark logo.
Benefits of Trademark Registration for e-Commerce Companies
1. Serves as a notice to your competitors to not use the same trademark
2 Helps improve your overall brand identity and awareness
3. Enables you to invest in promotional and marketing practices without fear of replication
4. Receive exclusive ownership rights preventing any risk of duplication or replication
5. Provides legal protection which proves every useful during litigation
6. Provides businesses with the unique right to use the said trademark
7. More straightforward resolution of legal disputes and helps companies sue in case of infringement
8. Allows business owners to transfer the trademark if required at a later stage
9. Helps protect your brand identity from any damage via counterfeits of lower quality
Is the registration of a trademark the same as name approval during incorporation?
No, while businesses have to provide a unique name during the name approval process, it is not the same as trademark registration. While the Registrar of Companies will check for the availability of the company name to ensure there are no companies with the same names, it does not protect the brand. Hence, sanction or approval from the RoC does not in any way guarantee intellectual property rights over the assigned name. As a result, while your name might be approved under the Companies Act, the Trademark Act might differ with this opinion. Hence, companies that have approval from the RoC must apply for Trademark registration to achieve IP rights and protection.
How can e-commerce companies file for trademark registration?
To file a trademark registration in India, applicants have to file an online request via the Trademarks Registry online portal. The company will have to file an online application and provide supporting documents as evidence for the same. The office of Trademark Registration will then verify all the documents submitted, and ensure that your trademark is available. Once the application is filed, the executives will publish the same in a journal and wait to see if any other company or individual objects to the registration.
In case someone files an objection, the office will set up a hearing to understand both sides of the argument and then make a well-informed decision. After verification, the executives will provide you with a Trademark certificate. Once approved, the trademark remains valid for ten years and may be renewed for the same period again if required. Also, since coming up with a new logo or name can take quite some time, registration of a trademark can occur before the company's incorporation. In such cases, the trademark may be filed as personal property, which may then be transferred over to the business after incorporation.
Are registered trademarks valid internationally?
Most e-commerce companies have an international presence and will therefore require trademark protection in multiple countries. Trademark registration is geography-specific, and that is why the Madrid Protocol becomes significant. This protocol allows companies to file for a trademark grant that is legally accepted in over a hundred countries with ease. A registered trademark in a country that is a part of the protocol becomes valid in other member countries through a simple online process. Since India became a member of this union in 2013, e-commerce companies in India that need an internationally accepted trademark can file one under this protocol.
Also read about:
4 Reasons Why Waters Edge is the Best Choice for Your New Home
How to Run Windows Apps on Mac Desktop
Narcolepsy & Insomnia How they re connected