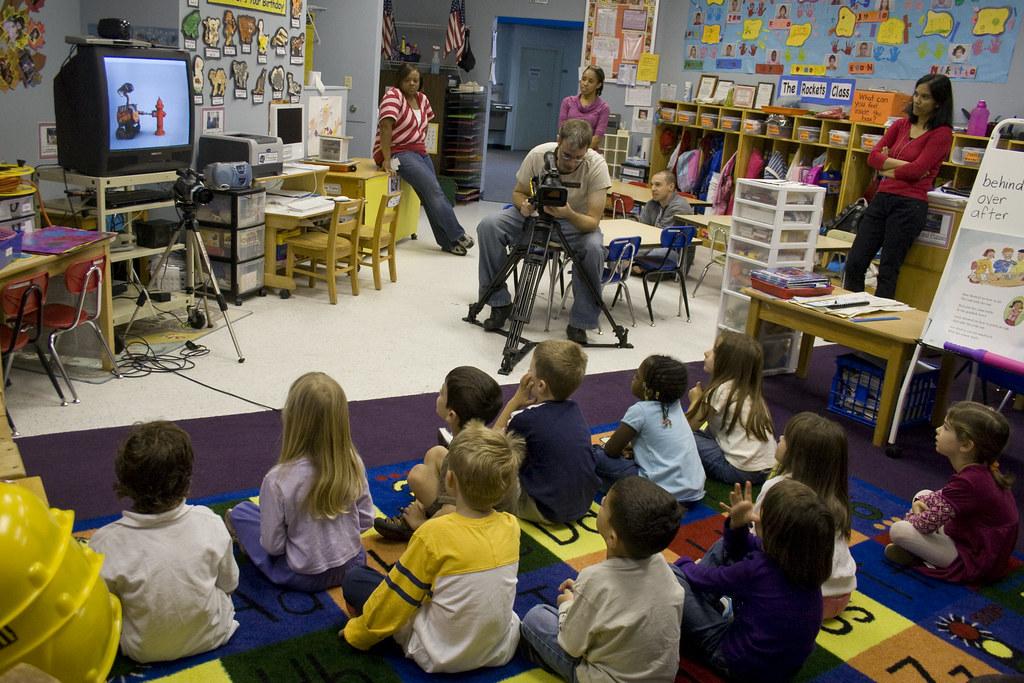 What is Preschool
A preschool, also known as a nursery, pre-primary, or playschool is a learning space where children are engagingly given education so that they are prepared for their primary school. Preschool is designed for children between the ages of 3 and 5. Most preschools teach cognitive, social, emotional, and language skills.
Benefits of Preschool
Preschool prepares children for formal schooling
Preschool offers more structure, formal education along social interaction.
Preschool is best for working parents as they provide childcare, babysitting, and well-designed programs for early learning.
Preschool provides a wide range of activities such as art, music, dance, and sports which can help your child to explore different things.
Children learn to adjust to the routine which will help into a smoother transition to formal schooling later on.
Check if your Preschool teaches all these skills
Literacy: Reading and writing
Numeracy: Numbers, basic maths
Science: Animal name, Nature, Body parts etc
Other Learnings: Identification of objects, Observation, Describing the environment, Knowing the seasons, telling the time, taking good hygiene care, and more
Social and emotional: Cooperation, Manners, Independence, and self-reliance, Resolving conflict
Language and literacy: Vocabulary, Communication.
When choosing the best school for higher grades, parents look for many things but when it comes to preschool, parents do not check certain essential things. Most parents do not know how to select a preschool for their child; they do not know what to ask in general.
Here is a guide for such parents where they can have a checklist and ask necessary questions.
Here is the checklist to find the best nursery school in Ahmedabad:-
Always choose a preschool that allows entrance only when the identity of the guardian matches with the data in the biometric system. In this way, your child will always be safe.
Check if they allow guardian ID cards to keep a tab on who is coming to pick up children back home.
Preschool Children learn various physical activities and thus, spend a lot of time on the floor; so it is necessary to ask about cleanliness and hygiene level.
Also do not forget to ask about safety drills, smoke/heat detectors or fire alarms, and the supply of fire extinguishers.
Check if the toys are age-appropriate; safe and hygienic.
In case if your child would be using a school bus then make sure to ask about GPRS (General Packet Radio Service) and installation of CCTV cameras to have an eye on everyone inside the bus en route.
Ask Questions:-
Some children are not expressive; so how do preschools handle such children? Are they given enough time or their own space?
How do teachers help those children who were unable to attend school due to some emergency? How children are helped with the learning they've missed?
How much are teachers aware of the personality of each child? Do they observe a child's behavior? What are the things they look for in a child?
Is preschool's playground or infrastructure safe?
Is the supporting staff or non-teaching staff trained ? or Are they caring?
Is the Preschool licensed or regulated by the provincial government?
Learning and the Security of your child are very important so always check all these mentioned facilities so that you can be relaxed.
You should not believe all the answers you have been told in counseling sessions; instead, you should observe the preschool, their staff behavior or should get in touch with parents whose children are already or have been there in the same preschool. Every preschool promises good care and optimum attention but get the assurance that the preschool is extremely safe and the environment is comfortable for your child so that they can have fun with new people around.
Selecting the best preschool is a crucial decision that should be weighed by all the above-mentioned things to have a better understanding of how effective the preschool is, both in the short- and long term. So select a preschool that helps in the overall development of your child and lays the foundation of success and happiness.
If you are looking for the best school in Ahmedabad for your child here are some recommendations. You can check the detailed information on their websites and evaluate the above points or contact them to fix a meeting and then decide after your counseling session and observations.
GIIS
Kidzee Pre School
Olive Green
Treehouse
Klay Play School and Day Care
Toy blocks
Toddler's Den
Vedant International Preschool
Lampros Kids
Pink & Blue Kids
Little Millennium
Also read about:
What are the future scopes for Hindi Students
Do more with candles in custom printed candle boxes
A guide to choosing Offset Shower Enclosures for your bathroom