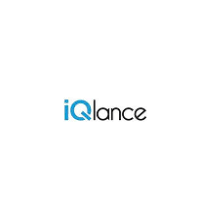 Having an online presence of your business has become more important than ever before. It can help you stand out among your competitors and increase customer awareness. Hence, nowadays, it isn't enough to just have a website to meet your customers' needs and offer insight into your business. Since increasingly more people are turning to mobile devices, now is the best time to build a customized app for your business.
However, you do not have to go in panic mode and look for app developers and hire them full-time. Not every business can afford in-house developers and some of them don't just need to do so. Another great way is to outsource your application development requirement. So, let us look at how to find the best app development company in Canada.
Decide On The Kind Of App Development You Need
Yes, before you start your hunt for an app development company, you should first consider the type of app you want. Decide whether the app will be for Android, iOS, or both. Though Android holds over 80% worldwide smartphones market share, iOS apps get twice the revenues as that of Android.
Except for creating an app individually for every OS, you can also choose cross-platform development. Now, some toolkits help in multiplatform app development like PhoneGap, Rhodes, Corona, Titanium, and more. Though you can create an app that would comfortably work on Android, iOS, Windows, and BlackBerry using these toolkits, the app's functionality will be limited.
Mobile App Functionality
Have you decided to create and release your mobile app? But are you sure that it will answer the needs of your users? To make your app highly successful and make a good revenue stream, you should consider the following:
UX/UI design
Analytics
Security
Performance Index
Support and Updates
Social Media Integration
How To Find the Best App Development Company
When you are looking for an app development company in Canada, you should consider the following to make your decision:
Expertise
Knowledge, experience, and skills help you decide on the app developers' and designers' training levels. Do you want to find out whether an app development company can turn your ideas into reality or not? The simplest method to become familiar with their experience is by looking over their past projects. The best mobile app development companies in Canada should be prepared to implement the experience that they have gained in earlier projects.
Portfolio
A portfolio of an app development company should help you decide whether the company is steady with the kind of work you wish to do. Their portfolio should be worthy and demonstrate the company's good reputation. Study previous, similar projects completed by the company. You should also consider the following:
Is the company flexible in adapting to the unique requirements of clients?
Check for originality and exclusiveness of past projects.
Rating of developed apps based on reviews and ratings left by earlier clients and customer feedback.
Can the company fulfill its obligations timely?
What issues were faced by the company while creating different mobile apps
Development Process
Choose an app development company whose app development process matches your needs. You should ask questions to be clear about every implementation stage, define your vision, and explain what you expect in results from the mobile app development company.
Previous Clients Reviews
Earlier client's feedback is a sign of the outsourcing company's decency. Real reviews help decrease risks and assist you to find out a reliable company to partner with, balancing cost and quality while guarantying security, control, and confidentiality.
Development Cost
The app development cost is mainly based on the functional needs of your app. To determine which company can offer the best functionalities at the most competitive rates, you can enter a fixed cost while looking for companies while changing the functionalities only. An app development agency may have a high cost because of its experience and popularity of app developers and other team members.

Communication
When you work with a remote app development company, you should ensure that it can maintain regular communication and that your ideas and thoughts are understood. A skilled and experienced company should offer weekly and monthly status reports, scheduled calls, and more. Give preference to a company that is easy to contact, whether by regular calls or email. Your main aim should be to keep yourself updated and not lose touch over every development stage.
The policy of the Company
Before you begin working with an app development company, you should check the following for reliability and good reputation. Their policy must be transparent. The company should keep you well-informed on the app development stages.
Technologies Used
You should also define the app development technology – cross patform or native – and also describes the basic functions that the mobile app should have. Does your expectation correspond to the different options you want? You should also decide the platform you want to make your app for, as discussed earlier. If your app requires the use of AR/VR technologies or needs geolocation, then request the company to tell about their expertise with all these technologies.
Methodology
Another vital criterion to choose the right mobile app development Canada agency is which methodology you select. You should also consider whether the company has applied that specific methodology in earlier projects or not.
Location
The mobile app company should help you to understand your targeted audience. This depends on the selected launch platform. Determine how vital the company's location is for you.
Wrap Up
Hope these tips help you choose the best mobile app development company that you can trust. Understanding and trusting each other can help you recognize issues on time and speed up your ideas acceptance by the development team. The idea should be straightforward, in demand and production. This way you can make an app that is liked by the public and becomes successful.
Also read about:
Important tips while choosing preschools in Ahmedabad
More limited and Sweeter How to Style a Pixie Cut with Accessories
How to prepare your child for school admission in Noida