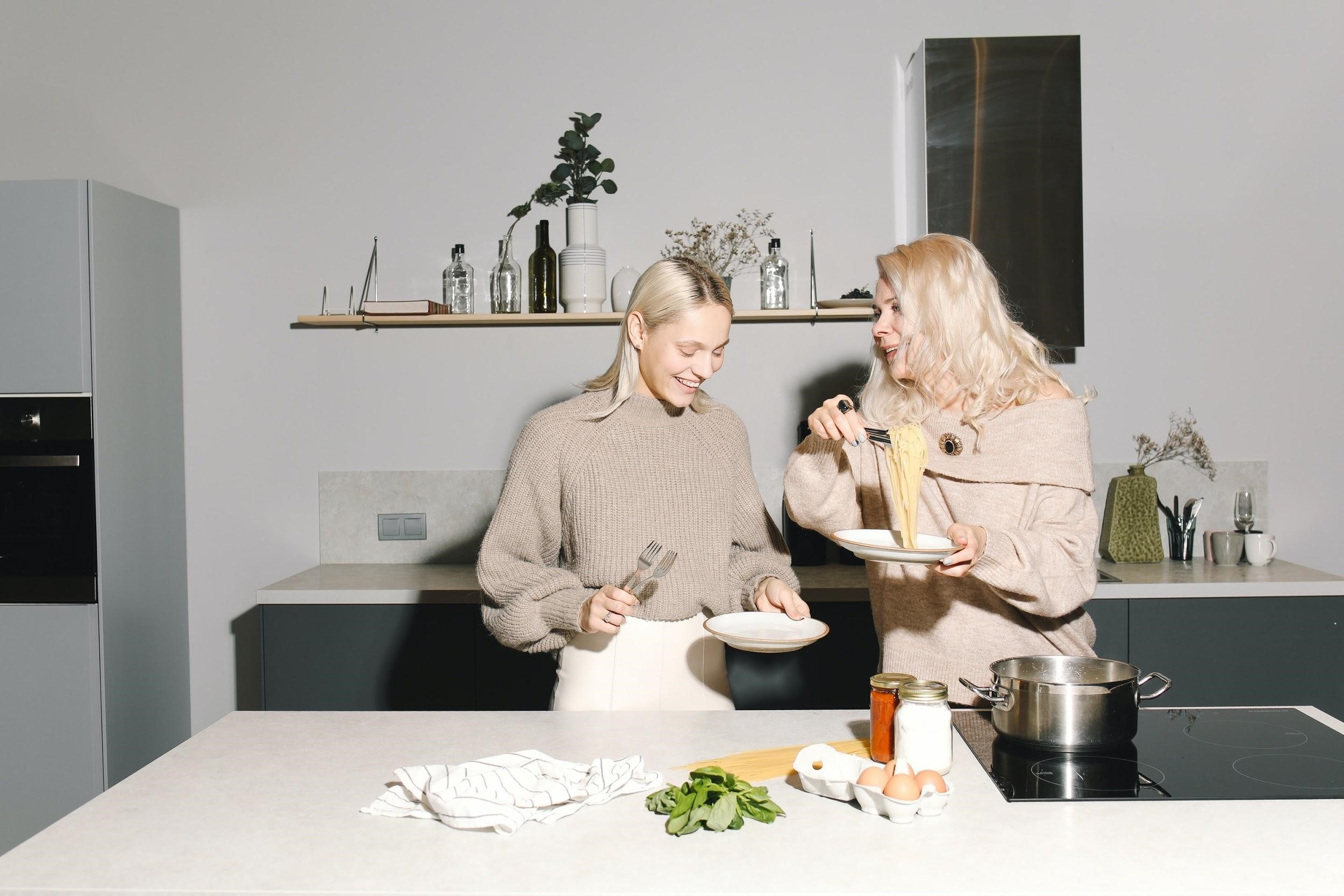 Bucatini is an Italian pasta shaped like long, narrow, and hollow tubes made from wheat flour. Traditionally bucatini pasta is served in Rome and is also known as perciatelli. It is cooked in buttercream with a variety of veggies and seafood-based sauces.
Bucatini pasta is available in fresh or dried forms in grocery stores. The fresh versions are slightly more expensive than the dried version. It can be prepared with almost all kinds of sauces, but it is popularly cooked with spicy pork and tomato sauce. Let us look at the fragrant ingredients and recipe for flavorful bucatini pasta:
Ingredients (Serves 4)
1. Uncooked bucatini pasta: 8 ounces
2. Olive oil
3. Thinly sliced mushrooms: 6-7 ounces
4. Salt
5. Black pepper
6. Garlic cloves: 10
7. Red pepper flakes: half tablespoon
8. White wine: 1/4 cup
9. Cold unsalted butter: 6 tablespoons
10. Chopped flat-leaf parsley: 2 tablespoon
11. Baby spinach leaves: 2 tablespoons
12. Grated Romano cheese: 1 cup
13. Toasted olive oil breadcrumbs(optional)
Preparation:
1. Cook the bucatini pasta until al dente and keep warm in a large bowl.
2. Take a large pan and place it over medium flame and drizzle three tablespoons of olive oil.
3. Once hot, start adding sliced mushrooms, a pinch of salt and pepper. Saute for few minutes until mushrooms become golden brown.
4. Take it out into a bowl.
5. In the same pan, add 1/4 cup olive oil, garlic cloves, and a pinch of red pepper flakes. Cook until the garlic cloves become golden brown and fragrant.
6. Now add butter and white wine and a little and black pepper.
7. Let it simmer for a couple of minutes while keep whisking it until the butter completely melts and sauce is slightly reduced.
8. Add sauteed mushrooms, baby spinach leaves, and chopped parsley into the pan with sauce.
9. Mix the ingredients properly, and then add cooked bucatini pasta.
10. Toss everything gently and grate Romano cheese on top and mix it well.
11. Serve in a bowl by sprinkling extra Romano cheese on top along with toasted olive oil breadcrumbs.
12. Enjoy!!
Ingredients for toasted olive oil breadcrumbs:
1. Olive oil: 1 tablespoon
2. Breadcrumbs: 1/2 cup
3. Salt
4. Black pepper
5. Granulated garlic 1/4 teaspoon
Preparation
1. Drizzle some olive oil in a small skillet and keep it over a medium flame.
2. Once hot, start adding breadcrumbs, a pinch of salt, black pepper, granulates garlic, and stir properly.
3. Toast the breadcrumbs in olive oil for 2-3 minutes until they become golden brown but do not get them burned.
4. Set aside in a bowl until they are ready to be added to the bucatini pasta.
Where does the bucatini pasta get its name from?
Bucatini pasta is a renowned recipe in Italy and is named after an area northeast of Rome. Over time, it has become the specialty of all restaurants in Rome. It uses simple, flavorsome, and authentic ingredients that are readily available in the market. However, the bucatini pasta is typically cooked with tomato sauce and bits of pork in place of the guanciale.
How can you keep the bucatini pasta fresh?
Keep the dry bucatini pasta n a dry, dark place to make it last longer. It has to be used within a month if the package is opened, however, if it is closed, it can last for a year. Additionally, you can also store it in an airtight container to make it last a long time. You can buy fresh or dry bucatini pasta online to be delivered to your doorsteps.
Also read about:
Security Guide Keeping Your Small Business Safe
Top 7 Zero Cost Marketing Tips for Ecommerce to Achieve Great Results
Budget Friendly and Same Day Stove Repair Services in Atlanta