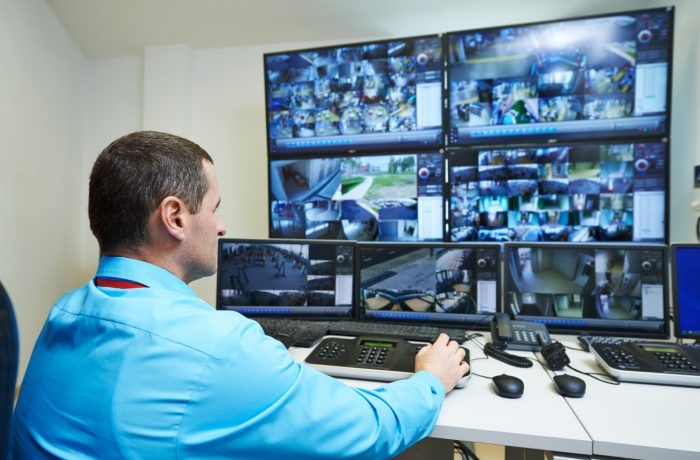 Just because your business is a startup or small business doesn't mean it can't be an attractive target for thieves. Be it, hackers or phishers, protecting your business against them should be among your priority. Create a culture of safety from the beginning to accelerate the growth of your business.
Taking responsibility for keeping your employees and customers safe is something that can go a long way. After all, winning and keeping the trust of your customers is what matters the most. To protect everything, you have built to date, pay attention to both digital and physical assets.
Here is a brief guide that covers both of these important aspects in general.
How to Protect The Physical Assets?
If you own a commercial building for your business or just in charge of keeping your office safety at its best, here are some tips to protect the physical assets.
1. Install Security Surveillance Cameras
Security Camera Surveillance is an excellent deterrent for criminals. Adding a variety of cameras at different locations is essential to get a view at every angle. Make sure some of the cameras are hidden from plain sight. Doorways, parking lots, and windows are some of the most vulnerable spots. Invest in high-definition cameras with efficient night vision recording features. Add adequate lighting around your commercial building.
2. Install A Monitored Alarm System
Install an alarm system that is monitored 24/7. Hire remote alarm monitoring services to protect your building against security breaches. It can also protect your business against fires and floods. Before you evaluate alarm systems, think about important factors like storage and the types of cameras you need. Thanks to advancements in technology, you can access hire reliable video surveillance services at affordable rates.
3. Upgrade the Door Security
The best time to think about your business security is when you hunt for the building location. One must prefer neighborhoods with minimum crime rates. But if you are too late for that, beef up the front and back doors alike. A vast majority of commercial building break-ins are through the front doors and building windows. The deadbolts are the most secure type of locks. Invest in access control systems to protect your business.
4. Familiarize with Local Law Enforcement
You must know who to contact in case of an emergency. Familiarize yourself with the local law enforcement bodies and the protocols. Get to know about the neighboring businesses and ask about their safety concerns. Join some local business associations to ensure you are a well-protected part of the community.
5. Limit Employee Access
Although employees are the backbone of the company, it is crucial to limit their access where necessary. If an employee doesn't need really access to records of a sensitive nature, don't make them available. When it comes to keys, only give copies of keys to the people who absolutely need them. Keep track of employees who have access to your digital and physical spaces at all times of the year. It not only keeps everyone safe, but it also creates a culture where everyone takes responsibility.
6. Review Your Hiring Practices
Your hiring practices play a critical role in keeping your business safe. Make sure you are conducting thorough background checks before hiring anyone.
How to Protect Your Digital Assets?
1. Secure Your Server
The first step you should take is to secure your server. Set up firewalls and keep backups of data in case you lose any of it. Limit access to the data only to people who need it.
2. Hire Cybersecurity Experts
If you have not a designated IT expert in your workforce, it is best to take one on-board. Consider security as a long-term investment. When working with a cybersecurity company is not an option, keep up with virus protection software.
3. Keep A Check on Email Boxes
Email is among the weakest points in your digital security. Make sure the emails are scanned for potential viruses and threats. Educate your employees on common phishing tactics.
Pairing up real-time remote video monitoring and the security guard services policy can toughen up the walls of your business against intruders, hackers, and pretty much anyone with malicious intentions.
Also read about:
Top 7 Zero Cost Marketing Tips for Ecommerce to Achieve Great Results
Budget Friendly and Same Day Stove Repair Services in Atlanta
Best career Options For Sagittarius Peoples