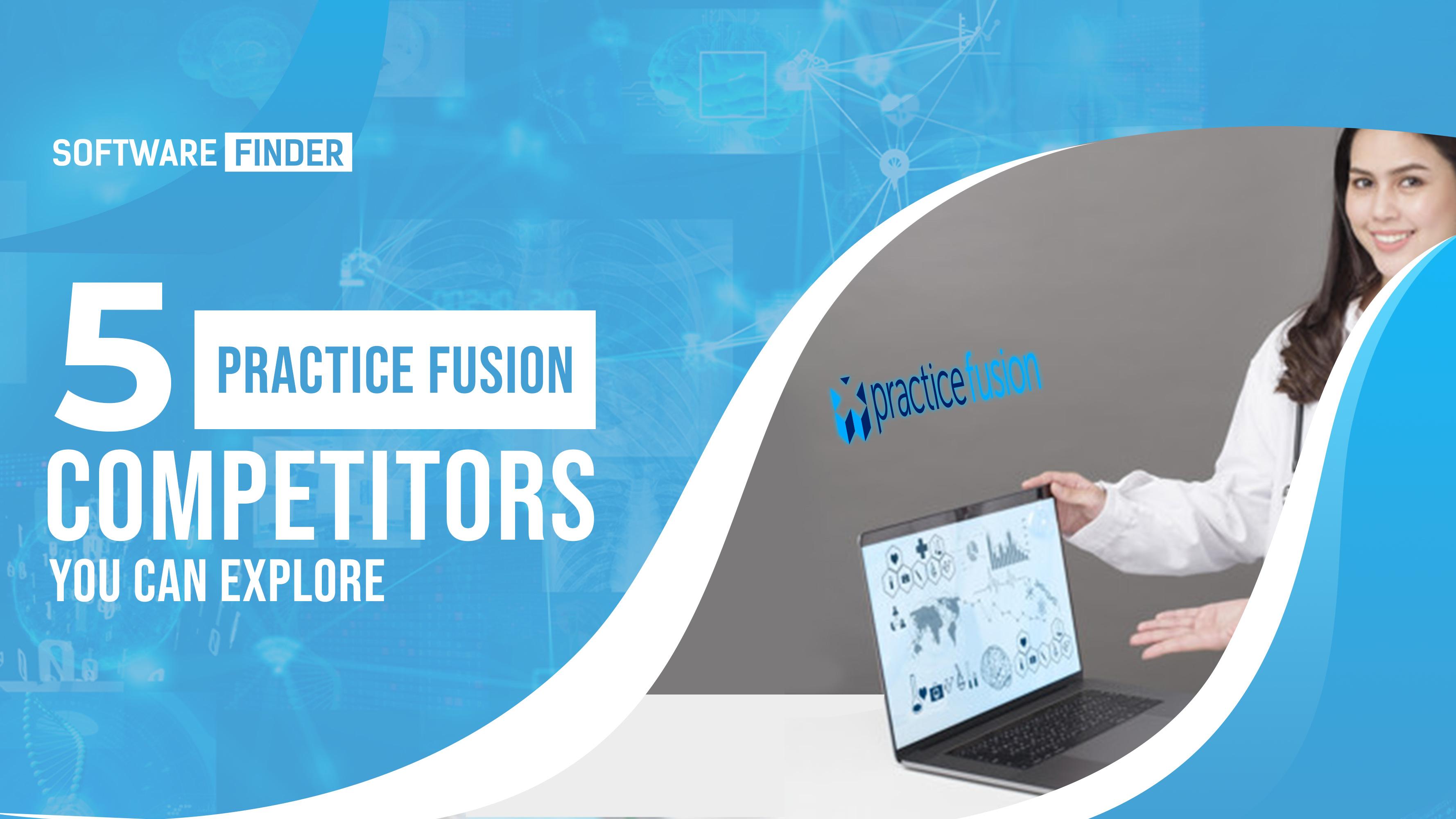 Practice Fusion EHR is a cloud-based Electronic Health Records provider that focuses on creating integrative environments for treatment teams and care professionals. The software is quite well-known EHR software and it has some great features to offer.
Although this is excellent EHR software, some users still think that that Practice Fusion EHR software is not worth the Practice Fusion price. If you are one of those people, then this article is for you. We have brought you the top 5 Practice Fusion competitors that you can explore.
Practice Fusion EMR Features
Practice Fusion has some very good features to offer. Some of them are as follows:
Charting: Users can Customize chart notes based on their workflows, Browse from a library of medical charting templates built by practices like yours, Create shortcuts unique to their practice, and much more.
Electronic Prescriptions: With this feature, you can Search within our network of over 98,000 pharmacies to electronically prescribe medications, Choose from over 500 labs and imaging centers to order tests, and share results with patients.
Billing: This feature helps practitioners manage their billing electronically. It improves financial efficiency majorly.
Scheduling: For easy appointment scheduling, managed cancellation, and continuous reminders and alerts.
5 Practice Fusion Competitors
Kareo EMR
One software that knows how to stay on top of the best EHR software list is Kareo EMR. Kareo EHR Software was established 16 years ago. It is a cloud-based EHR software that is providing its services to over 65000 doctors. Kareo EHR is famous for offering very specific features for different medical practices. Kareo EMR is rated very well compared to other EHR software and is known to have impressed so many medical specialties.
Although the software has a variety of different EHR features, there are a few features out of all of them that stand out. Kareo EMR Patient portal, Customizable templates, Seamless integration, Telehealth services, and its mobile app are the five features that are unbeatable and will help any practice get better.
eClinicalWorks
eClinicalWorks EMR is a very well-developed EHR Software and has so much to offer to its users. eClinicalWorks EMR was developed with great focus keeping the needs of people in medical practices in mind. eClinicalWorks is catering to more than 130000 physicians, more than 850000 patients, and more than 80000 practices.
The software is decked with a patient portal which allows for patients to be able to communicate with you. Its other famous features include Patient Charting, Electronic Prescriptions, and Scheduling.
Allscripts
Allscripts EHR is a very popular EMR software that was founded in 1986 and is used by thousands of practices and hospitals. It is a flexible software that is suitable for practices or hospitals of all sizes; from a practice with a handful of people to a large hospital with thousands of staff members, it works for everyone.
Its top 5 EHR features include Lab integration, Patient history, Reporting, Scheduling, and Electronic prescriptions. It is a great alternative/Competitive for Practice Fusion.
Chartlogic
If you don't know what Chartlogic EHR is, it is an EHR software that offers a full ambulatory EHR suite. It was developed in 1994 after teaming up with a pediatrician who wanted the software to manage his practice and make sure it doesn't slow down. The software makes sure the efficiency at your workplace improves.
Chartlogic top 4 EHR features include Telehealth services, Custom Templates, Lab orders, and Electronic prescriptions. It is a very good alternative for Practice Fusion.
Cerner
Cerner is a great EHR software that specializes in many different areas. Cerner is fully equipped with tools that are used in medical practices. It is best for medical practices that are medium-sized or large-sized. It is a very good alternative for Practice Fusion EHR.
Powerful integrations, Scheduling, Quick Charting, and a very well-designed Patient portal are among the top features of Cerner EHR software. Auto texting and clinical documentation are also famous features of Cerner EHR. If you want to know more about the mentioned EHR software, you can book an EHR demo for any one of them on Software Finder.
Final Thoughts
Although Practice Fusion EHR is a very good EHR software, Practice Fusion's price is a little too much for what it offers according to many users. If you are in search of some good alternatives for Practice Fusion, make sure to check out the software that we have mentioned.
Also read about:
Things to Know About Hearing Loss in Children
International Vacation Exchange Homes 2021
5 Medical Writing Assignment Topics