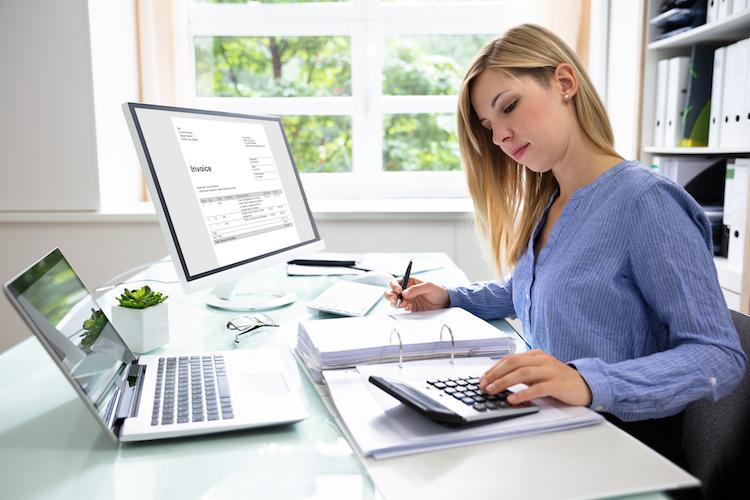 Accounting is vital for every business, and to do it correctly experts need the right tools. Accountants nowadays use software to carry out their duties and reduce the workload. However, these are demanding software that needs powerful components and specs. And when it comes to robust performance, desktop computers are the ultimate choice. Desktop PCs can handle large files and let you work comfortably without worrying about issues like overheating or data security.
The good thing is that desktop computers for accountants are not as expensive as you think. They are often cheap than desktop PCs for architects and can also be used for gaming. Today, we are going to share the two best MSI PCs that are ideal for accountants.
Best Desktop Computers for Accountants by MSI
We have reviewed their design, hardware selection, and performance in detail. So, after reading this article, it will be easy for you to pick the right model.
MSI Trident X 10SE-852EU – Portable Choice for Accountants
CPU: Core i7-10700K / 3.8GHz Max. Turbo Speed 5.1GHz
Memory Size: 32 GB
Storage Capacity: 512GB SSD & 1TB HDD
GPU: NVIDIA GeForce RTX 2070
OS: Windows 10
The Trident X 10SE-852EU is a powerful, feature-packed PC that can handle a heavy workload. This is a compelling model from the range of MSI PCs which is also a formidable gaming machine.
Design & Build
This is one of the most portable desktop computers that you can get. It weighs around 14.4 lbs and thanks to its ultra-slim chassis, you can easily place it beside your monitor. The LED lighting stripes on its aggressively designed black chassis adds extra elegance.
Hardware Selection
MSI Trident X 10SE-852EU is amongst the most powerful desktop PCs for accountants. It features the i7-10700K with a 3.8GHz base frequency that can deliver up to 5.1GHz turbo speed. The processor runs on the Windows OS, so you will have no problem running accounting programs on it. The GeForce RTX 2070 dedicated GPU will also come in handy.
Moreover, there is a massive 32 GB memory that makes it a splendid choice. Unlike affordable MSI PCs, this one packs combo storage. You will get 512 GB of SSD as well as an additional 1TB hard drive storage. So, keeping all your data in one place will be no more a problem for you. MSI has also worked on its colling system by designing two separate venting holes to keep both CPU and GPU cool All the time.
Ports & Connectivity
The port selection on this desktop PC is ideal for accountants. It features a traditional USB 2.0 as well as a USB-A 3.2 (Gen. 1), and a USB-C 3.2 (Gen. 1) port on the front. This is an ideal setup that offers all three USB types upfront along with distinct mic and audio jacks.
The rear side features another USB-C port with a Thunderbolt 3 connector. Then there are four more USB-A ports, a pair of USB 2.0 and a pair of USB-A 3.2 Gen. 1. Also, there is an HDMI output, DisplayPort, and an Ethernet jack. For wireless connectivity, MSI has loaded it with Wi-Fi 6 antenna.
MSI Infinite S 9SC – Powerful Tower Desktop for Accountants
CPU: Intel Core i5-9400 / 2.9GHz Max. Turbo Speed 4.1GHz
Memory Size: 8GB
Storage Capacity: 1TB HDD & 128GB SSD
GPU: NVIDIA GeForce RTX 2060 (GDDR6, 6GB)
OS: Windows 10 Home (64-bit)
Our second pick from the range of MSI PCs is the Infinite S 9SC. This is another power-packed choice from MSI desktop PCs that you can use for accounting. Accountants who still have a knack for Tower PCs can buy this to satisfy their professional needs.
Design & Body
Despite its old-style tower chassis, the Infinite S 9SC attracts the eyes, thanks to its cut-edge design. MSI has done a great job to make its razor-sharp edges striking. To spice things up, there are illuminating lights on the front panel which are hard to ignore. Moreover, the combination of the red logo with its classic black chassis makes it more prominent.
Its bulky chassis might be a problem for some, as it weighs around 33 lbs (15kg). However, moving or lifting it is easy, thanks to its ergonomic design. You can easily move it around rooms or carry it in your car from your office to home.
Hardware Selection
MSI Infinite S 9SC features the i5-9400 CPU that offers a 2.9GHz base frequency. It can deliver up to 4.1GHz clock speed when needed and runs on the Windows 10 Home OS. It has 8GB RAM along with combo storage. Its 1TB hard drive provides space to store all your data in one place while the 128GB SSD ensures quick access to files.
The discrete Nvidia GPU further makes computing buttery smooth with an additional 6GB of VRAM. The GeForce RTX 2060 lets you run heavy software and AAA games.
Ports & Connectivity
The Infinite S 9SC is one of the VR-ready desktop PCs. There is a front-facing HDMI connection, a USB-C port, a USB-A 3.0, and a USB 2.0 port. There are not many desktop computers with such port connections. Also, there is a universal 3.5mm audio/mic jack for better communication. This is a well-rounded port selection that gives it an edge over other MSI PCs.
The rear side features another USB-C port, three more USB-A 3.0 ports, and two USB 2.0 ports. Moreover, there are three DisplayPorts, two PS/2 ports, a VGA port, and an HDMI output connector.
Conclusion
We hope you have found these two desktop computers intriguing. These are high-end MSI PCs for accountants that can satisfy your computing needs. Both desktop PCs have a varying set of specs and come in different form factors. In case you still want to browse other models from MSI, explore our full range at Laptop Outlet.
Also read about:
Best Qualities of Mathematics Online Tutor At Ziyyara
Top 7 Ideas to defeat Cyber Crime
UNIQUE WAYS TO CREATE YOUR DESIGN USING CUSTOM BOX PRINTING